WE ARE SDES
SDES is committed to providing you with reliable team members, integrity, and uncompromising standards, resulting in the quality experience you expect and deserve.
In business since 1998, SDES has served in all aspects of the commercial sign industry, specializing in custom sign fabrication and installation of all types of signage and displays. Our vast experience in the industry makes us a reliable and trusted resource for your project's unique needs. With state of the art equipment and expertise, our skilled and talented team takes great care to ensure your project is managed and executed with diligence and professionalism.
SDES is a C-45 and D-61/D03 Licensed Contractor, registered with the DIR and experienced in both Private and Public Works. SDES is both Underwriters Laboratories certified, as well as a City of Los Angeles Approved Fabricator. We are experienced and capable, and we hope to have the opportunity to serve you on your next project.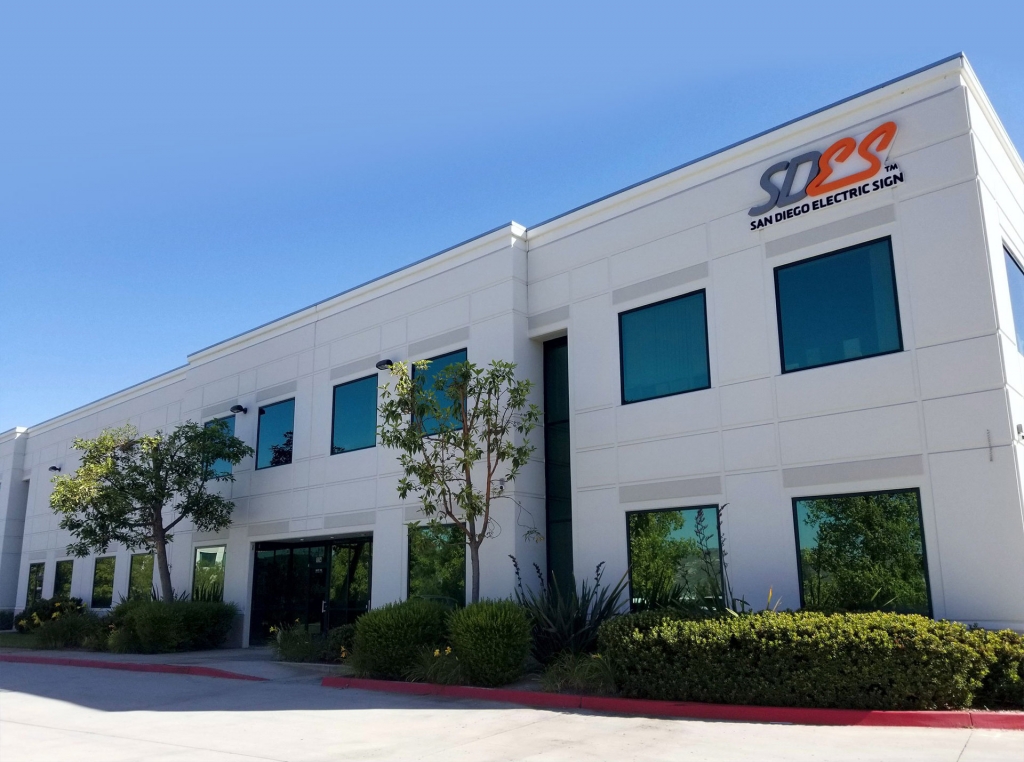 For more information on how San Diego Electric Sign can provide signage solutions for your project, please contact us via telephone or email for immediate assistance.
Do you have the experience and minimum qualifications to join the growing SDES team? If so, we'd like to hear from you. Competitive compensation and benefits, commensurate with experience.
Do you love working outdoors? Do you have integrity, great work ethic, and like working in a team atmosphere? Careers at SDES include positions for Installation Helper, skilled Journeyman, Foreman and Superintendent Apply Now
Do you love working with your hands and creating works of art? Are you dedicated to delivering your best in all that you do? Careers at SDES include positions for Fabrication Helper, skilled Fabricator and Fabrication Manager. Apply Now
Are you creative with a talent for detail? Do you love seeing your designs come to life? Careers at SDES include positions in both Junior Sign Design, Senior Sign Design and Sign Engineering. Apply Now
Are you driven to see projects through to success? Are you diligent in management, organization and attention to detail? Careers at SDES include positions in Project Coordination, Project Management, and Senior Project Management. Apply Now
Are you driven to achieve results? Are you ethical, honest and reliable in your client and business interactions? Careers at SDES include position for Salesperson and Sales Management. Apply Now
APPLY NOW
Fill out the contact form below.